Let's go with data?
According to the Brazilian Mining Institute (IBRAM), Brazil's entire mining chain maintained more than 2 million jobs in the 1st quarter of 2023.
The mining segment earned more than R$54 billion in the same period.
And it exported more than US$9 billion.
And it has a forecast of investments of US$50.04 billion by 2027.
Just over 10% of investments are in socio-environmental projects.

Despite the numbers being absurdly high, the performance still shows a drop compared to the period in 2021.
The mining sector has been encountering some challenges, according to the Business Risks and Opportunities in Mining and Metals in Brazil report, now published in June/2023 by the EY Agency in partnership with Ibram.
In the published report, the 10 main risks and opportunities are highlighted, see what they are.




As for ESG?
We first note how opportunities are issues related to Environment, Society and Governance (ESG).
This includes factors such as: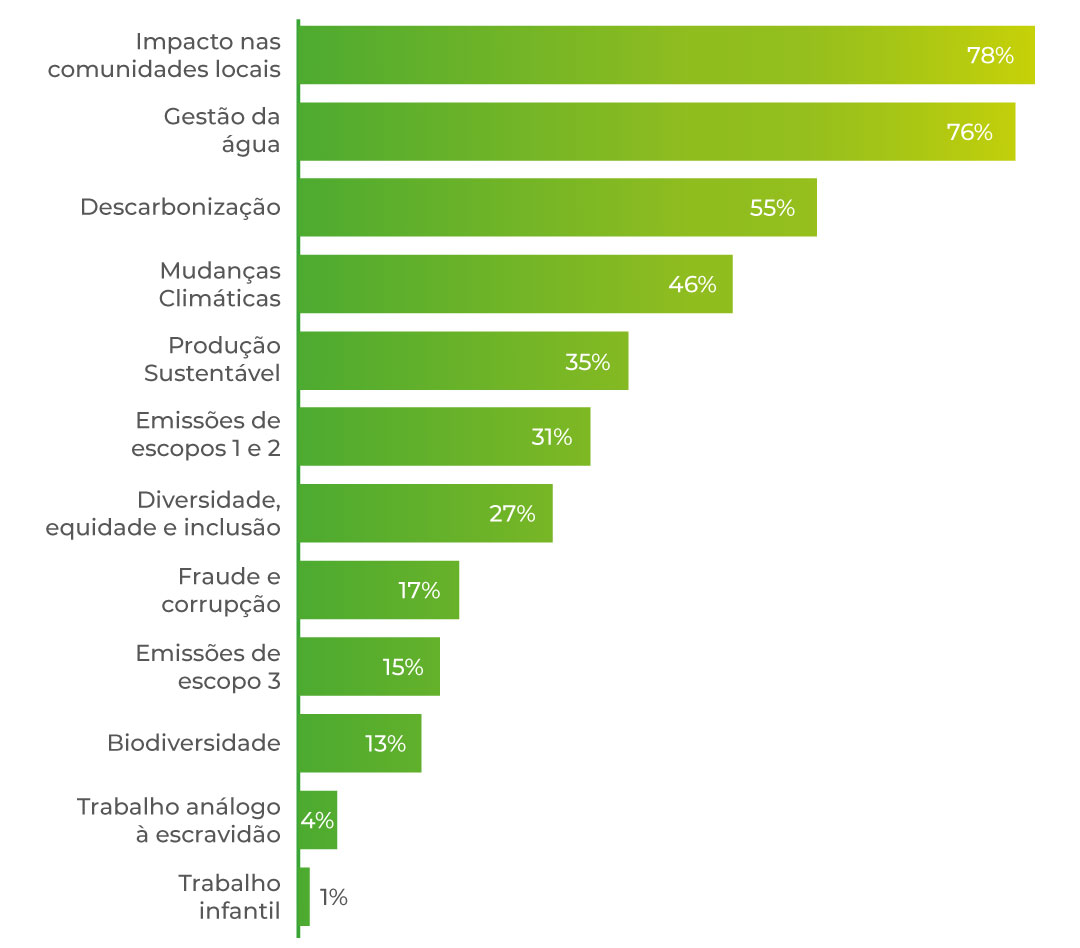 And when we look at the environmental issues mentioned above, such as decarbonization, sustainable production, climate change, scope 1 and 2 and even scope 3 emissions. We saw that they are totally related to energy consumption and generation, you know?
If you follow us on our channels or blogs, you certainly know how constant we are in talking about this, alternative energy production. And you should know that the industrial sector consumes more than 30% of all energy produced in Brazil.
However, not everything is a disadvantage, the numbers show that Brazil is well above the global average in production and consumption of renewable energy according to the Energy Research Company (EPE).
*gráfico de 2020.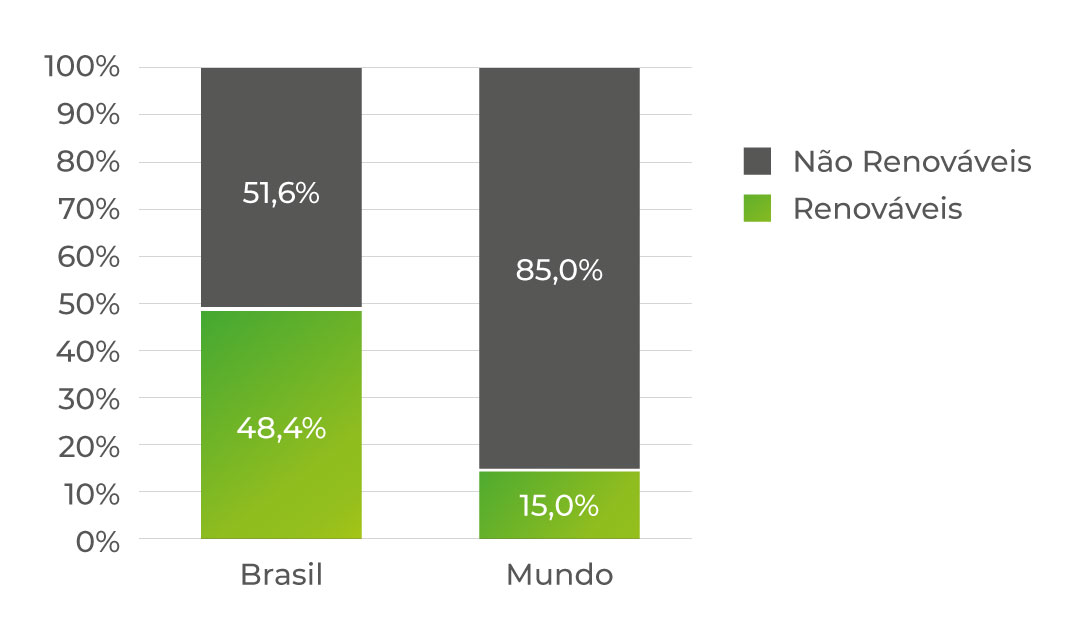 It's a trend
Add value and not just profit.
Opportunities related to the supply chain have gained strength as
alternative to reduce waste generation, carbon footprint and recycling incentives.
Recycled aluminum, for example, saves 5 tons of bauxite and emissions that would otherwise be
Generated throughout the entire production process. Recycled aluminum uses only 10% of the energy needed to produce primary aluminum.
And given this entire context, the segment is increasingly pressured to think about new technologies, new processes and even the generation of new business models, which has contributed in a positive way, let's see examples of circular economy, nature-based solutions and integrations horizontal. Which is nothing more than the joining of strategic brands to build solar parks, or vertical integrations that are mergers and acquisitions in activities that complement your operations, with the aim of having greater visibility and responsibility over your entire chain.


Ok, but what about the LED?
Lighting is just a thread in a mountain of actions and a strategic positioning that must be considered, right?
But with a relevant impact and meaning, and with less complexity, it can be considered as a priority or basic to start a change in the operation, is the change of your conventional lighting.
In an energy efficiency project, a study on savings or how long there will be a return on investment, nowadays becomes irrelevant given the entire environmental context that the segment has been facing.
Today, the savings of up to 60% in energy consumption that LED provides is a fact, without mentioning the possibilities for complementary automation that are now fundamental in industrial environments.
After this we can address another issue that is almost never discussed, which is the operational and maintenance costs that these large mining operations face. 
Mining operations generally take place in remote locations, subject to extreme weather conditions, such as high temperatures, humidity, dust, vibration and the presence of aggressive chemicals. These conditions can accelerate the wear of electrical equipment, increasing the likelihood of failure.
And to help, we brought you a practical guide, complete with tips on maintaining lighting equipment, solutions to the main challenges of the mining industry when it comes to lighting!

I want to know what the tips are!